Fashion trends for 2022
Maximalism fashion trend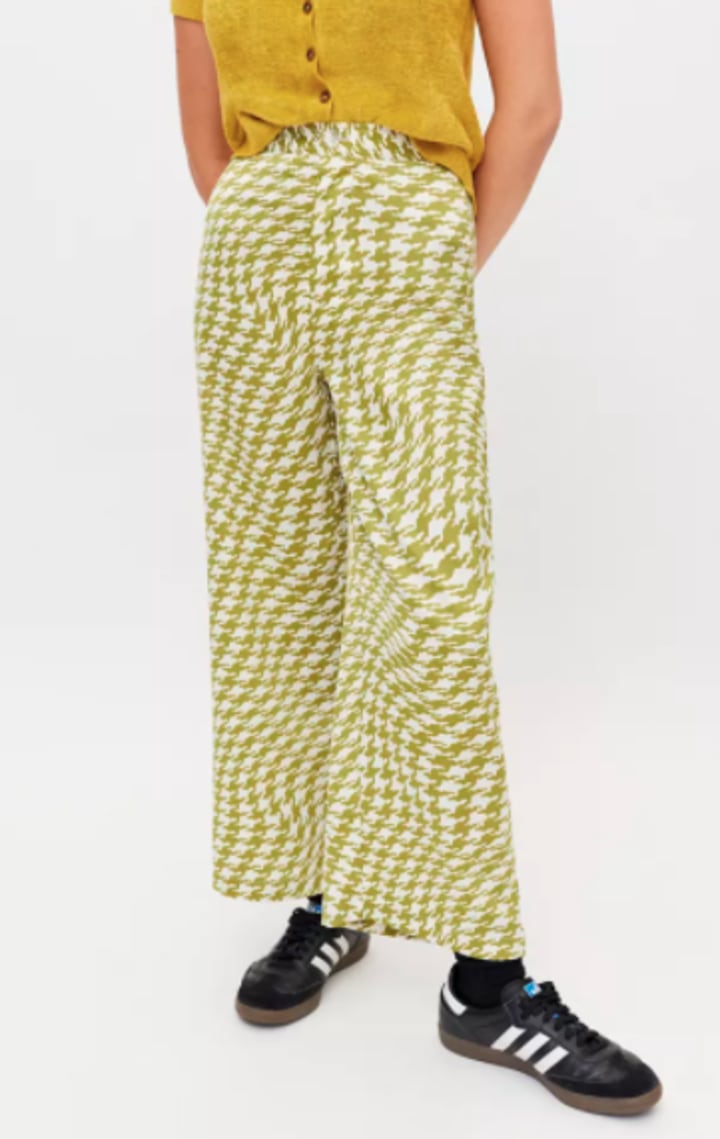 In Instagram's 2022 trend report, the social media company predicted that maximalist fashion would grow this year, with more people "using fashion as a vehicle for joy, optimism and self-expression." These printed pants practically scream joy and optimism. Perfect for fans of the flare trend, you can dress these fun pants up with a pair of clogs or platform boots to complete the retro look.
Big Dart Casual Long Sleeve Button-Down Shirt
More than 7,300 shoppers have given this blouse a five-star rating. Many customers say that they love how "vibrant" and "stylish" it is, making it a great choice for anyone looking to try the maximalist trend. it comes in a range of multicolor abstract prints as well as some solid hues, too.
Bid adieu to basic denim. In line with the maximalist trend, searches for colored jeans are on the rise. This pair comes in two bright hues and features an of-the-moment straight-leg fit.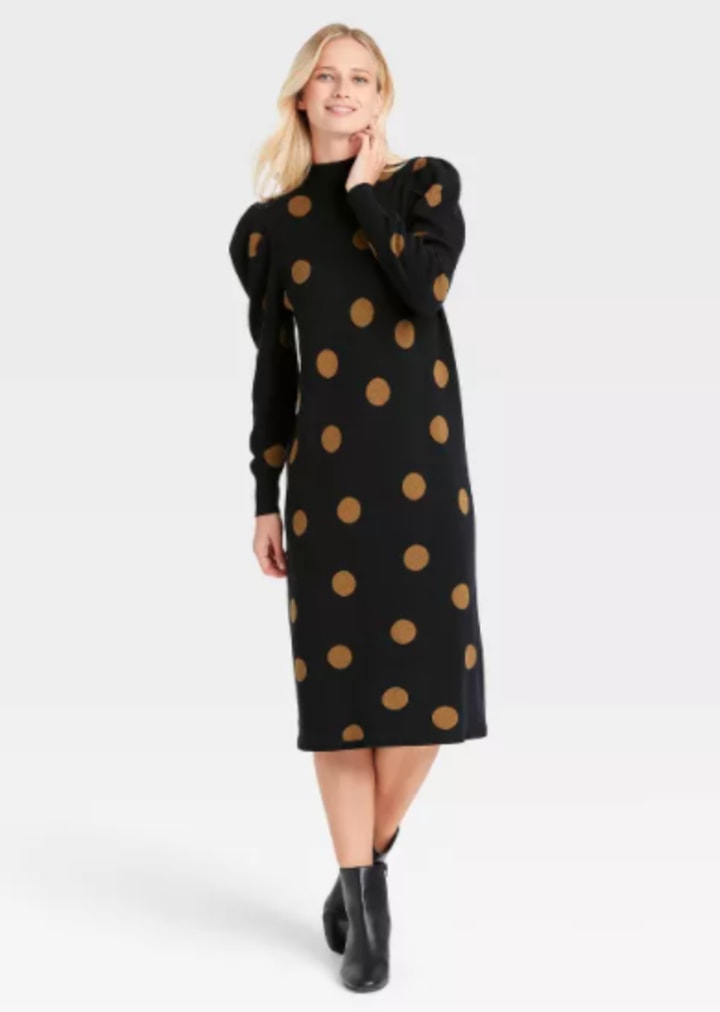 If you're someone who likes to stick to a more neutral palette, you can still rock the look. This dress features a fun polka dot pattern and puffed sleeves, making it a bold and showstopping choice.
ASOS Design Petite Structured Jersey Double-Breasted Blazer
Pinterest has predicted that electric blue outfits will be on the rise this year. And this bright blazer will add some flair to your work wardrobe. Let it shine on its own and pair it with some black slacks, or go all the way with the trend and rock the blazer with a pair of work pants in the same shade.
Ugg Women's Fluff Yeah Slide Motlee Slipper
Upgrade your WFH wardrobe with these colorful slippers from Ugg. With sheepskin material and a platform bottom, the Fluff Yeah Slides are one of the brand's bestsellers. They come in a range of fun colors and bright patterns.
Survivalism fashion trend
Amazon Essentials Women's Polar Fleece Lined Sherpa Vest
Global fashion shopping platform Lyst shared its predictions for the top trends of 2022, and survivalism was among them. According to the company, the survivalist mood is gaining momentum, and searches for items like sherpa vests and cargo pants have been in high demand since December and are expected to continue to rise this year. This sherpa vest from Amazon can be used either as a base layer on cold days or as a stylish finishing piece for your outfit.
Old Navy High-Waisted Garment-Dyed Utility Pants for Women
The cargo-style pants of today are way more stylish than the ones you used to wear. But don't worry, they're still just as functional. These utility pants have large pockets in the back and front, so you may not even need to bring a bag with you when you wear them out.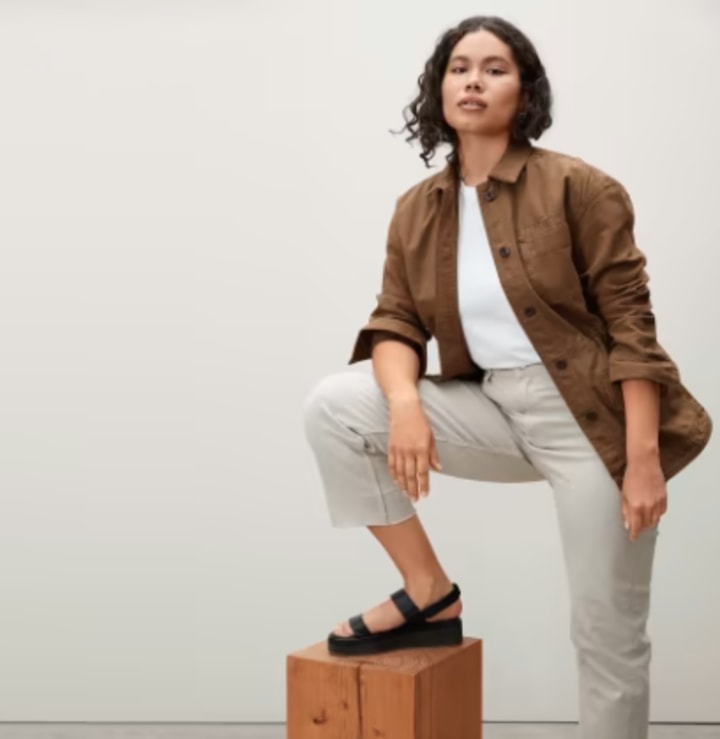 Right now, you can get this chore jacket from Everlane for up to 65% off. It features an internal pocket, a long length for easy layering and even has a drawstring at the waist, so you can wear it loose or cinch it for a more defined shape.
Oversized fashion trend
Old Navy Puff-Sleeve Floral Maxi Shift Dress for Women
Maxi styles are "are coming in hot" for next season, Lyst predicts. You can get ahead of the trend by adding oversized and maxi styles, like this dress, to your wardrobe now.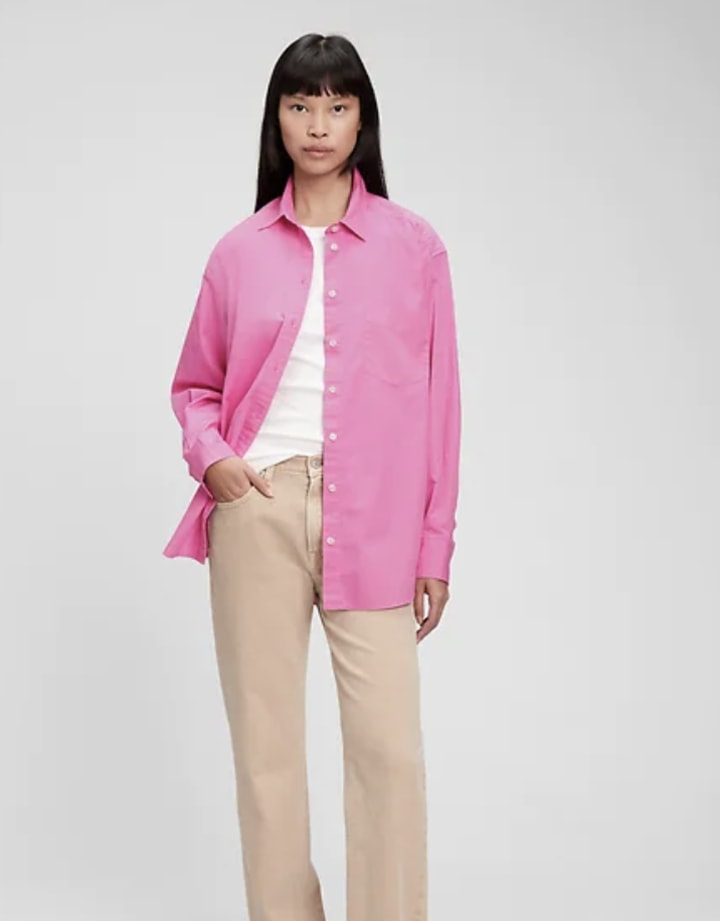 You can never have too many button-down shirts in your wardrobe. And this oversized option from Gap can be worn for both workdays and casual weekend brunches. Plus, it comes in a range of bright spring-ready shades, including yellow, green and pink.
Lulus Love and Blooms Navy Blue Floral Print Off-the-Shoulder Dress
This pretty floral dress is the perfect choice for spring weddings or date nights. "I am obsessed with this dress," one reviewer wrote. "I bought it for a wedding I attended this past weekend and got so many compliments on how amazing it looked. I ordered it along with a few other options and honestly expected it to be my least favorite option, but I was wrong! It is so much prettier in person ... the subtle sparkle details are so beautiful and look amazing in the sunlight."
Anrabess Women's Turtleneck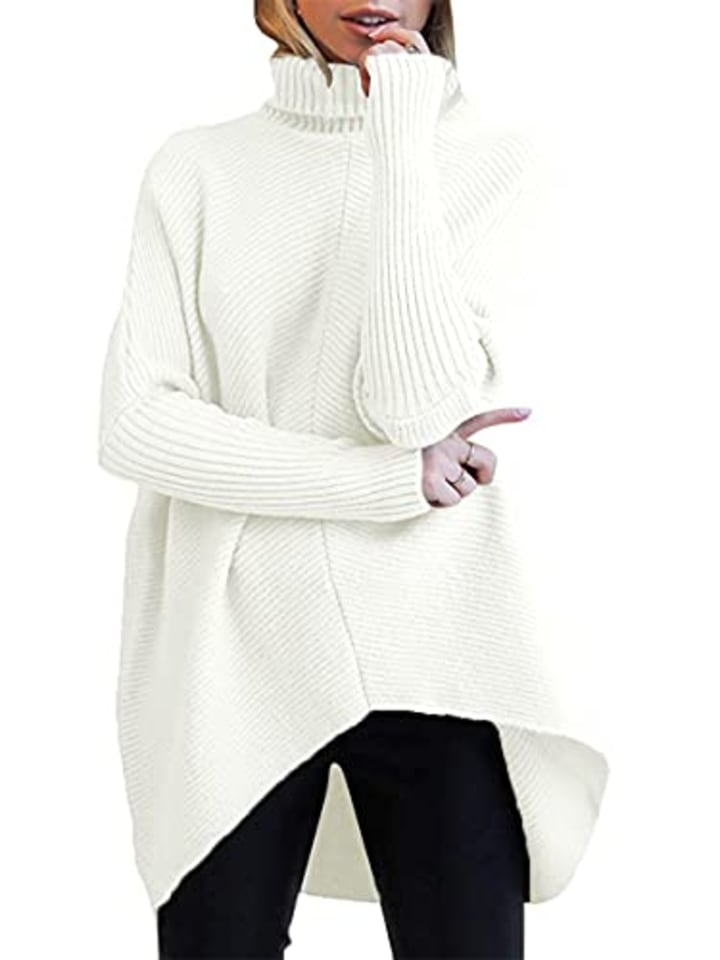 This bestselling oversized sweater will carry you through the rest of the season into the next. When it comes to styling oversized sweaters, like this one, one stylist recommended pairing them with wide-leg wool trousers or throwing it on under a cozy teddy jacket or relaxed peacoat.
Mushroom mania fashion trend
Mushrooms are having a major moment. Some major designer brands have been experimenting with using mushroom-based materials as an eco-friendly alternative to conventional leather. But that's not all, mushroom motifs have been popping up all over the fashion space (likely thanks to the nature-inspired goblincore trend). According to Lyst, at the tail end of last year, searches for "mushroom" pieces have increased by 37 percent. And this tee not only features a cute mushroom detail at the chest but it's also made from a soft, non-see-through cotton blend, so it's sure to become a new go-to in your rotation.
At first glance, this might look like a typical polka dot dress, but take closer look and you'll notice that it's actually covered in small, embroidered mushrooms! Aside from the cute pattern, the puffed sleeves and smock design give it an oversized look, so you'll be hitting multiple trends with this one piece.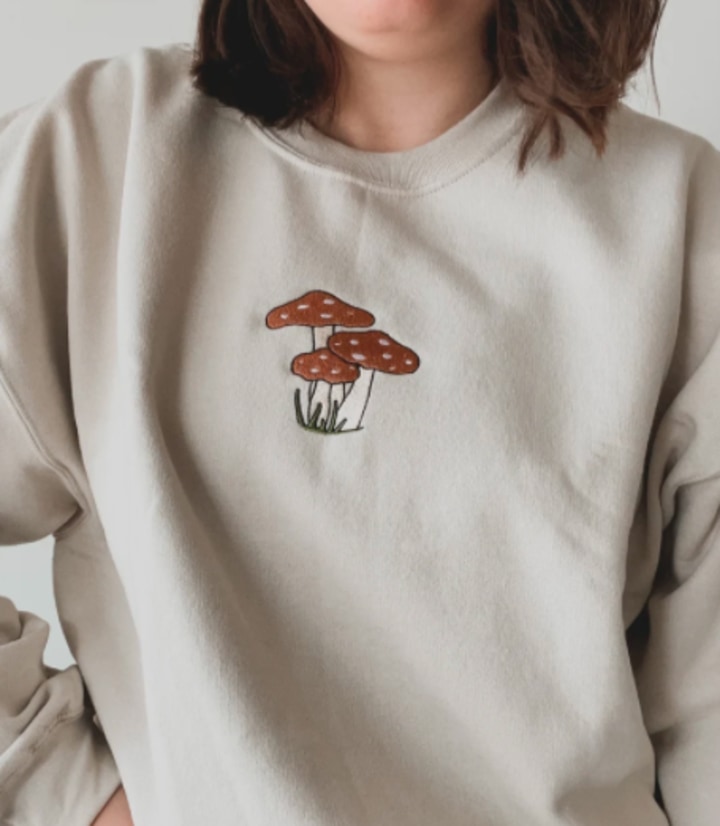 Bring on the cozy vibes with this bestselling embroidered mushroom sweatshirt. They're available in men's sizes only, so you may want to refer to the sizing chart before placing your order.
2022 fashion trends as seen on TODAY
Pearl fashion trend for women